Ocean - Liberator Thermal Cutting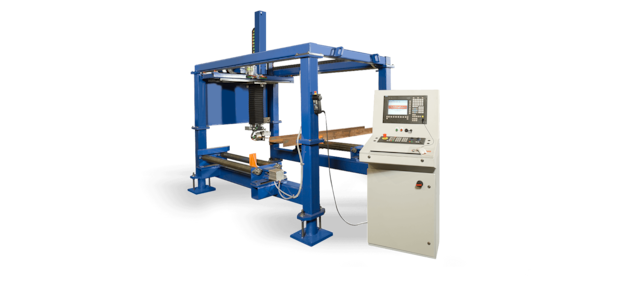 Description: For the past 30 years Ocean Machinery has been selling robust and affordable CNC solutions to structural Steel Fabricators around the world.

The NEW Ocean Liberator is the most affordable beam coping machine in the world, and is the result of a strong and productive collaboration with Peddinghaus, the number one manufacturer of structural steel fabricating machinery.

The Ocean Liberator will cut the copes in your steel beams faster than your layout man can even layout the copes. - Check out our CNC Beam Coping Time Study Videos.

In the same way that the Ocean Avenger CNC Beam Drill Line and the Ocean Clipper CNC Angle Line brought affordable automation of beams and angles to the small-to-medium fabricator, the Ocean Liberator similarly brings automated beam coping into shops that otherwise could never have considered it.

The Ocean Liberator is an amazingly economical 5-axis CNC robotic oxy-fuel cutting beam coper that will enable you to make any type of cut on beams, channels, angels, plates, and rectangular tubes.

Literally anything that you can draw, can be cut by this superbly versatile profile cutting machine. Not only does it cope, but it cuts to length too!

This single torch CNC beam coper removes the need for manually laying out your copes, and ensures that copes are done neatly and accurately, direct from your CNC detail drawings.