Ocean - Avenger Drill Line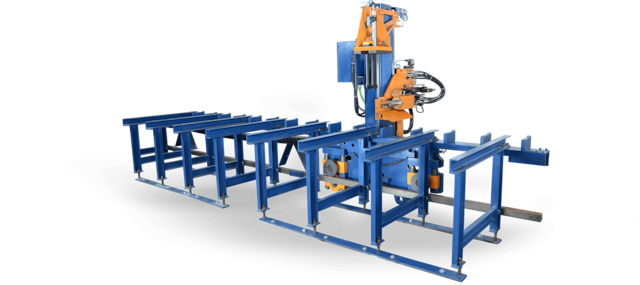 Description: The World's Fastest Selling Beam Drill Line

The Ocean Avenger has been an immediate hit with the small to medium fabricator fabricating both structural steel and miscellaneous metals. Since it was introduced in 2003 more than 600 Ocean Avengers have been installed around the world, and this amazing machine has changed the lives of many a steel fabricator.

The Ocean Avenger Beam Drill Line is an extremely space efficient beam processing solution as it only requires a floor space of 70ft x 9ft, making it ideal for even the smallest fabricator or fabricators with space limitations. We also have many Avenger installations that are outside, freeing up even more space for the fabricator.

The Ocean Avenger not only lays out and drills all your holes in any steel profile in a fraction of the time it takes you to do it manually with a mag drill, but it also lays out the marks for all your welded attachments, virtually eliminating the need for a tape measure.

The Avenger is the most affordable CNC drill line on the market today and ensures that the fabricators is the low cost producer, allowing him to win more work and to make more margin.

Not only will the Avenger process beams and columns, but it also easily process all steel profiles including channel, angle, flat bar, base plates, RHS, square and round profiles.