Ocean - Avenger+ Drill Line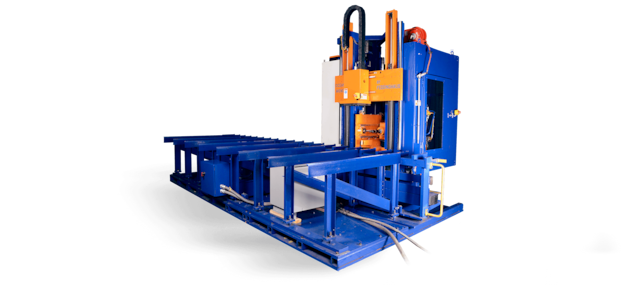 Description: Drilling | Milling | Marking | Scribing | Threading | Countersinking | Counter Boring | + More

The Ocean Avenger PLUS Single Spindle carbide drill line is the ideal horizontal CNC multitasking machine that processes a wide variety of profiles including Beams, Angle, Channel, Plate, Flat Bar, T-Sections, Square or Rectangular Structural Tubing, Girders, Tapered Beams, Rails, Truck Frames, Rail Car Frames, and much more.

Whereas the original Avenger is limited to drilling and layout marking, the Avenger PLUS can do so much more. It features an 8 tool automatic tool changer that makes swift work in automating all types of machining processes including drilling, part marking, scribing layouts for welded attachments, milling of slots and machining surfaces, counter-boring and countersinking, flow drilling and so much more.

This vast array of processes and the variety of shapes it can process makes it suitable for all types of fabricators and we see this machine in all kinds of industries including structural, oil and gas, highway, rail and transport, billboard, manufacturing and even small job shops.

The Avenger PLUS accepts profiles up to 48" x 60ft (1250mm x 18m), and this allows you to process parts while other parts are being loaded or unloaded.